Welcome to Oldham Plastic Fabrications
Specialist in all your Plastic & UPVC / GRP Requirements
Oldham Plastic Fabrications are specialists in all your plastic and GRP requirements. Some of the applications are listed here – ducting, attenuators, tanks, vessels, brewery fabrications, process pipework, scrubbers, lids, drip trays, machine guards, bespoke fabrications and many more.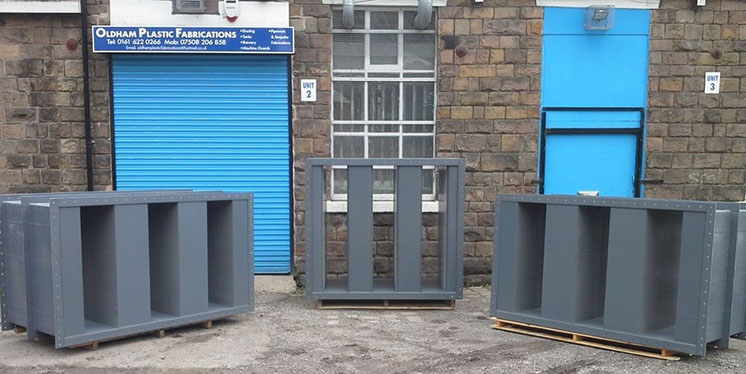 UPVC / GRP Attenuators at Oldham Plastic Fabrications, made to customer specification and used where fumes in the ducting or fume cupboards are corrosive and where galvanised steel is not really an option and stainless steel is too expensive.
Over 30 years experience in the plastic industry
The workforce has over 30 years experience in the plastic industry working in the chemical, pharmaceutical, electroplating, acoustic, ducting, beer brewing and food industries amongst others.
We are specialist in all thermoplastic applications from line bending, heat forming, hot air welding, extrusion, electrofusion, butt fusion and socket fusion.
The images below show our versatility in manufacturing in Plastic
Selects the images to enlarge them & view the gallery